拉麵控?吃吃看這間,號稱「#宇宙最強豚骨拉麵」!
今天小年夜,先祝各位「新年快樂,身體健康,萬事如意,財源滾滾」。
Ramen ? Have a look at this one
This New Year's Eve, I wish you all "Happy New Year, good health, good luck, and a lot of money."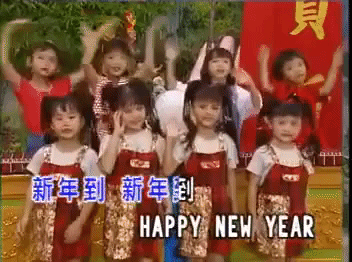 這間位於台北市大安路旁巷內的拉麵店,大紅色的招牌,搶眼吸引人目光。
但我只看得懂台灣、豚骨拉麵這兩句話.....
糊裡糊塗的就走進去了。
The big red signboard of this ramen shop located in the lane along Daan Road in Taipei City is eye-catching.
But I can only understand the two words of Taiwan and tonkotsu ramen ...
Stumbled into it.
店內裝潢充滿日本風,給人清楚明確的感覺。「就是賣日本拉麵的」!
The interior decoration is full of Japanese style, giving a clear and clear feeling. "Just sell Japanese ramen!"
很簡單,分為四種湯底。依序為豚骨、辣味、黑芝麻味、青醬味。
黑芝麻味及青醬味還蠻特別的。
Very simple, divided into four soup bases. Sequentially, tonkotsu, spicy, black sesame, and green sauce.
The taste of black sesame and green sauce is quite special.
#ラーメン凪 #Ramen_Nagi #凪Nagi忠孝店 #菜單 #menu
宇宙最強拉麵!
The strongest ramen in the universe!
#ラーメン凪 #Ramen_Nagi #凪Nagi忠孝店 #菜單 #menu
源自日本,世界都有分店
Originated in Japan and has branches all over the world
#ラーメン凪 #Ramen_Nagi #凪Nagi忠孝店 #菜單 #menu
建議怎麼吃拉麵,就是先喝湯再吃麵......
The recommended way to eat ramen is to drink soup before eating noodles ...
#ラーメン凪 #Ramen_Nagi #凪Nagi忠孝店 #菜單 #menu
講究的麵、湯、水、叉燒
Exquisite noodles, soup, water, char siu (barbecued pork)
#ラーメン凪 #Ramen_Nagi #凪Nagi忠孝店 #菜單 #menu
帥哥老闆簡介
Handsome boss profile
點菜單的部份,我與一旁的美女今天吃豚骨與辣味。
我不想太複雜,所以點了豚王,然後廚師推薦...
點菜的方式與「X蘭」有點像。
menu part, and the beauties and I were eating bonito and spicy today.
I don't want to be too complicated, so I ordered the tonkotsu , and then the chef recommended ...
The ordering method is similar to X Lan.
首先上場的第一位選手,豚骨味拉麵。
看的到湯頭是濃郁的、蔥花很多、旁邊有木耳條、薄切的叉燒。
The first player to play on the court was tonkotsu ramen.
You can see that the soup is rich, with a lot of green onions, agaric strips next to it, and thin-sliced char siu (​​barbecued pork).
湯頭真的很濃郁,滿滿的豬味!
個人的感覺,太濃了...口味偏重。但這就是日本味吧!
在這裡講一下如何做出乳白色濃郁的豬骨高湯。
個人的經驗分享,要先有個觀念,東西好吃最主要的一點就是「油多」。
現在的健康飲食方向都是主張「少油、少鹽、少糖」,我知道,但是無法抗拒阿!
我舉例「油多」
法式料理常常會出現「馬鈴薯泥」,絲滑柔順的馬鈴薯泥,完全感覺不到有絲毫顆粒在裡面,放入口中馬上化開,並且濃郁的馬鈴薯味及奶香擴散在口中....
是不是很誘人?但你知道這當中用了多少奶油嗎?原則上是 1:1...
凱薩沙拉裡頭的「凱薩醬」,主體為「美奶滋」,美奶滋如何製作?基底為蛋黃、法式芥末、以及大量的大量的沙拉油。當你品嘗著美味的同時,油也正慢慢地品嘗...
熱炒店、中菜館常常會有的炒青菜,油油亮亮的,你懂....
現在要介紹的日式豬骨高湯。我與日本料理的師傅有研究過,一桶豬骨高湯內必備的元素有豬大骨、雞骨、洋蔥、蔥以及「豬肥肉」。想不到吧....
當然可以不放肥肉,只是在熬煮的時間會拉長,如果沒有注意可能整桶高湯會失敗。
加豬肥肉的另一個好處是湯頭會更加濃郁!
綜合以上,我認為,「油多」帶出美味的料理。
The soup is really rich and full of pig flavor!
Personal feeling, it is too strong ... the taste is too heavy. But this is the taste of Japan!
#Looking_at_the_world_from_chefs_eye
Here's how to make a creamy and rich pork bone broth.
Personal experience sharing, we must first have a concept, the most important thing is that "oil".
The current direction of healthy eating is to advocate "less oil, less salt, less sugar." I know, but I can't resist it!
Let me give you an example
French cuisine often appears "mashed potatoes". The silky and smooth mashed potatoes do not feel the slightest particles in it. They melt in the mouth immediately, and the rich potato flavor and milky flavor spread in the mouth ....
Is it tempting? But do you know how much cream is used in this? 1: 1 in principle ...
The Caesar sauce in Caesar Salad is mainly made of " mayonnaise ". How is it made? The base is egg yolk, french mustard, and a large amount of oil. As you taste delicious, the oil is slowly being tasted ...
Now we will introduce the Japanese style pork bone broth. I have studied with Japanese chefs. The essential ingredients in a bucket of pork bone broth are pork bone, chicken bone, onion, spring onion, and "pork fat". Can't think of it ...
Of course, it is not necessary to put fat on it, but the cooking time will be prolonged. If you do not pay attention, the whole barrel of broth may fail.
Another advantage of adding pork fat is that the soup will be richer!
To sum up, I think "OIL" brings out delicious cuisine.
大約五片左右的叉燒,肉質嫩,且不油膩。
About five slices of char siu, the meat is tender and not greasy.
基本款的拉麵麵條。不粗不細。
拉麵的麵,主體為麵粉以及雞蛋。所做出來的麵體較硬,比較有咬勁。
在這裡簡單介紹「麵」這件事...
要做麵條,很簡單。基本的水、麵粉、鹽。三大元素掌控好即可。
其中「麵粉」,通常做麵條都會選擇中筋麵粉。
但我研究過麵粉這件事情,「高筋、中筋、低筋」的筋性為蛋白質的多寡。
然而筋性越高,能做出的麵條越有咬勁。
這就是為何日本拉麵會選用雞蛋取代水,因為要更有咬勁。
三大元素掌控好後,就是製麵的「手勁」。現在許多大廠都已經用機器取代了。
製麵的手勁越高,所做出的麵條越Q彈。
有沒有看過蘭州拉麵?麵條在空中飛舞,一條變兩條、兩條變四條、四條變八條....
我曾經也有測試過,但失敗了。查過很多資訊後得知,要可以這樣「拉」麵,麵糰裡與表層需要有油,另一項元素是蓬灰....可以增加延展性。台灣是禁止使用的。
Basic ramen noodles. Not coarse or fine.
Ramen noodles are mainly flour and eggs. The resulting noodles are harder and more biting.
#Looking_at_the_world_from_chefs_eye
Here is a brief introduction to "noodles" ...
Making noodles is easy. Basic water, flour, salt. The three elements can be controlled.
Among them, "flour" is usually selected for medium flour.
But I have studied the matter of flour. The gluten of "high gluten, medium gluten and low gluten" is the amount of protein.
However, the higher the gluten, the more bite the noodles can make.
This is why Japanese ramen will use eggs instead of water, because it will be more bite.
After the three major elements are in control, it is the "hand strength" of the noodle. Many large factories have now replaced them with machines.
The higher the strength of the noodle making, the more good bite noodles will be made.
Have you seen Lanzhou Ramen? Noodles are flying in the air, one becomes two, two becomes four, four becomes eight ...
I have tested it before but it failed. After checking a lot of information, I learned that in order to "pull" the noodles like this, the dough and the surface need to have oil. Another element is fluffy ash ... which can increase ductility. It is prohibited in Taiwan.
不好意思,請讓我用影片誘惑你。 #從主廚的角度看世界
Sorry, please let me seduce you with videos. #Looking_at_the_world_from_chefs_eye
一旁的美女選擇的是赤王,也就是辣味的。普通口味的湯頭、不加蒜、辣度等級為五辛。
不好意思,請讓我用影片誘惑你。 #從主廚的角度看世界
Sorry, please let me seduce you with videos. #Looking_at_the_world_from_chefs_eye
其實我覺得不會很辣...或許日本人的辣,與我們的辣,有點落差?
這碗赤王拉麵,基底一樣是豚骨高湯。
推薦給喜歡濃郁豚骨拉麵的各位!
Actually, I don't think it 's very spicy ... maybe the Japanese's spicyness is a little bit different from ours?
This bowl of red king ramen has the same base of tonkotsu broth.
Recommended for everyone who likes rich tonkotsu ramen!
剛剛的影片有錄到服務員親切的介紹「炸雞」。
In the video , the waiter kindly introduced "Fried Chicken".
服務員也介紹說,可以沾上我們塔塔醬喔!但....這不是塔塔醬吧。這是Q比美奶滋吧?
Anyway,炸雞配上塔塔醬。恩...「油多」的美味。
The waiter also said that we can dip in our Tata sauce! But ... this is not Tata sauce. Is this Q Bi mayonnaise?
Anyway, fried chicken topped with tartar sauce. Eh ... "OIL" is delicious.
霜淇淋
好吃,有小美冰淇淋的味道。
Ice Cream
It's delicious and has the flavor of Xiaomei ice cream.
店家資訊
台北市大安路附近
「店名」:ラーメン凪 | 凪 Nagi 忠孝店
「地址」: 106台北市大安區大安路一段75巷五號
「電話」: 02 2778 1899
「時間」:11:30~21:30
「休息」:過年期間
Information
Near Daan Road, Taipei
"Shop Name": ラ ー メ ン 凪 | 凪 Nagi Zhongxiao Store
"Address": No. 5, Lane 75, Section 1, Daan Road, Daan District, Taipei 106
"Telephone": 02 2778 1899
"Time": 11: 30 ~ 21: 30
"Rest": During the New Year
作者簡介
【Chef Michael Kuo】1985年生,有點年紀的台灣Chef。參加國內外餐飲比賽、歷經大小餐廳飯店工作,創業開店。毅然決然放下手邊穩定的工作,決定跳脫舒適圈,前往法國巴黎藍帶餐飲學院求學。
Born in 1985, Taiwanese chef. Participate in domestic and foreign catering competitions, work in restaurants, and start a business. Resolutely put down the stable work at hand, decided to break away from the comfort zone and go to the Le Cordon Bleu School in Paris, France to study.
Follow me on Facebook: https://facebook.com/chefmichaelkuo
Follow me on Instagram: https://www.instagram.com/sega1738